How to prepare your pallet
Packing your pallet the right way. Working with you for a safer delivery.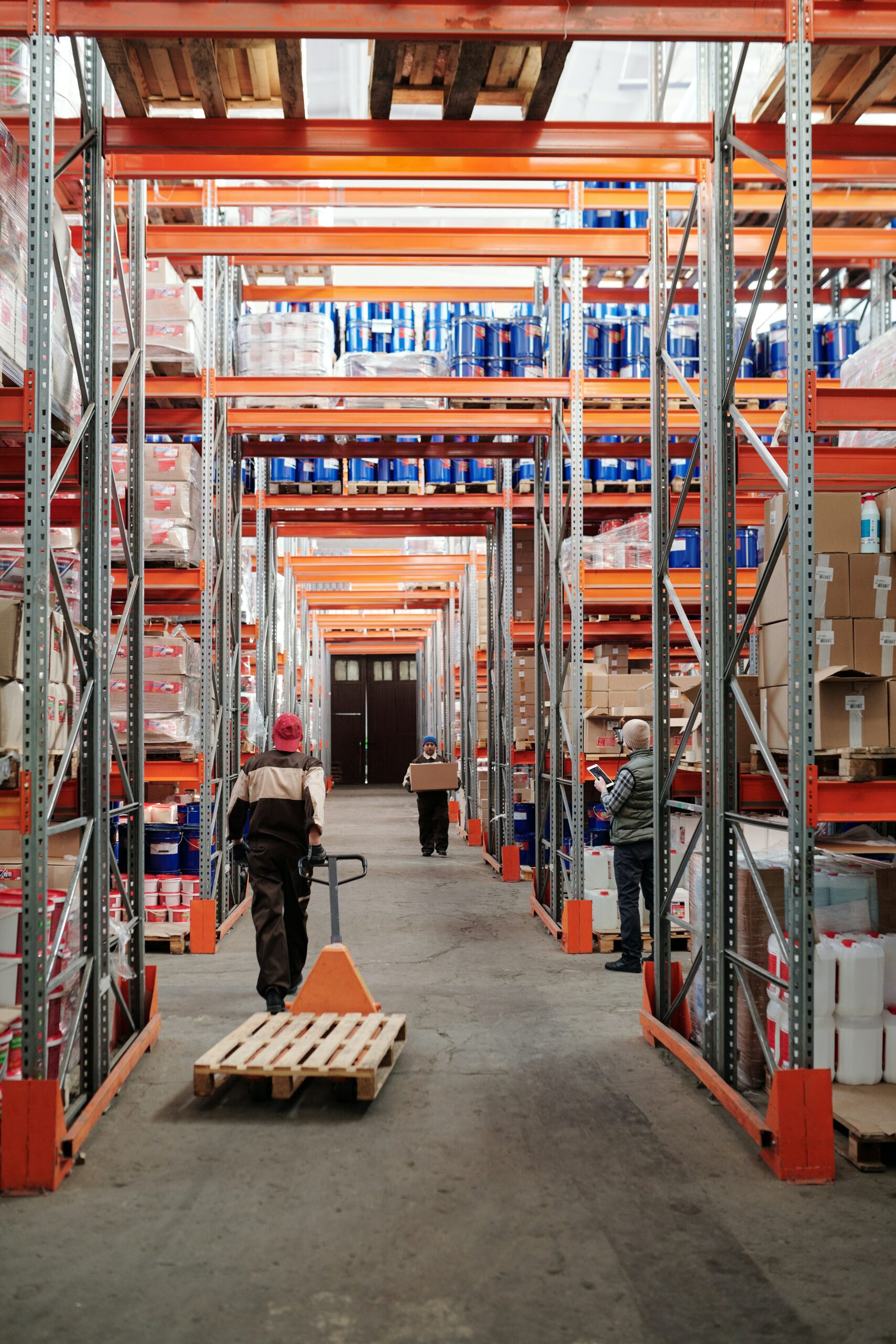 At Clarke Transport we appreciate that your products are not only valuable in terms of sales to your customers, they have a real cost to manufacture or purchase by your company, but we must always protect our drivers and Operators Licence by only carrying safe and secure loads.
We require you to consider the quality of the packaging of your freight. Although we try to minimise the handling of goods throughout our network, it is worth remembering that your freight will possibly be transhipped on several separate occasions including the collection, trunking, warehouse movements and delivery experience.
Is your product robustly packed to endure this amount of handling? Is your product stable enough during transit so it doesn't deteriorate and become an unstable load? Have you considered every movement in the supply chain to your customer?
To ensure the safest possible delivery of your products all Clarke Transport drivers and operational staff have been trained to DVSA standards in Load Securing for Road Transport. In addition, all drivers carry enough ratchet straps, stretch film, cardboard edges and the latest in product security in the forms of various trailer securing systems to help product your load throughout its journey. Here's how we need you to prepare your pallets so we can continue to deliver promises.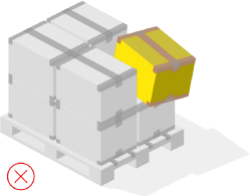 Designed to fit along the edges and corners of strapped or stretch wrapped palletised goods. Excellent addition to strapping and stretch film. Clarke Transport now carries edge guards to use in addition to your efforts to ensure the protection of your product and provide customer satisfaction at all times.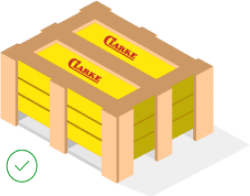 Limit the chance of damage in transit
We ask all our customers to carefully consider how their freight is presented for transit to the customer. Clarke Transport requires products to be banded to the pallet, banding around the products and or 2 ply thick cartons and a good quality stretch wrap will, in the long run, save on potential damage that may be caused while in transit.
Also, consider corner protection to high valued loads. We appreciate in transport, things do and will go wrong from time to time; we are only asking you as a valued customer to consider these potential issues and not after the event. Please think "WHAT IF?"
Properly packaged & wrapped freight on pallets ensures safe delivery
Clarke Transport Pallet Label
Once your account is opened and you've received your personal log-in, you have access to our Online Booking Service. Not only is your booking secure within our system, you will also be able to produce clear, concise delivery labels which will help us deliver your palletised freight, on time, every time!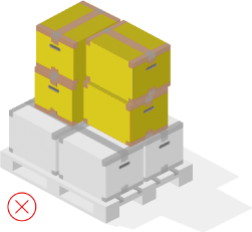 Strapping is suitable for a wide variety of products especially drums, securing heavy palletised loads or to group irregular shaped items. Products must be strapped to the pallet to secure movements during transit.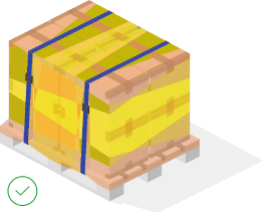 Clarke Transport working with you since 1933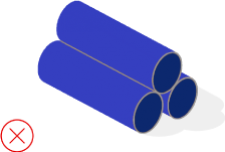 Wrapping pallets in stretch film protects products from dust and moisture. Blown stretch film hand rolls are ideal for securing irregular shaped palletised loads. Used additionally to strapping make for an extremely secured load and provides protection from Inclement weather.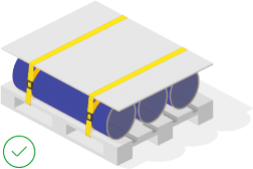 Safe transit of your documents
Clarke Transport understand how important your own documents are to your customers. To avoid misplacing these important documents whilst your pallets are in transit, we recommend you secure them in clear adhesive envelopes, and affix to your pallet.
Bagged products always have a habit of compressing, which can lead to your freight overhanging the base of the pallet. As freight is being loaded and offloaded multiple times during transit, there is the real danger of the bags at the bottom being "snagged" by neighbouring pallets or lift trucks. We would recommend that you place a cardboard shroud around the bottom 2-3 layers and then use a strong gauged stretch film around a minimum of three times around to secure your freight to the actual pallet base and helps ensure safe delivery.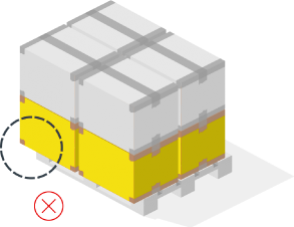 Inadequate packaging is perhaps the biggest contributory factor to goods being lost or damaged in transit. Also, the Highways Agency reported over 22,000 road impact incidents caused by objects falling from vehicles. This is dangerous to all road users. Apart from generating extra costs and creating long delays, poor packaging reflects badly on your company and could drive your customers elsewhere. Clarke Transport driving staff are all trained on load security and what the minimum requirements are about properly packed goods.